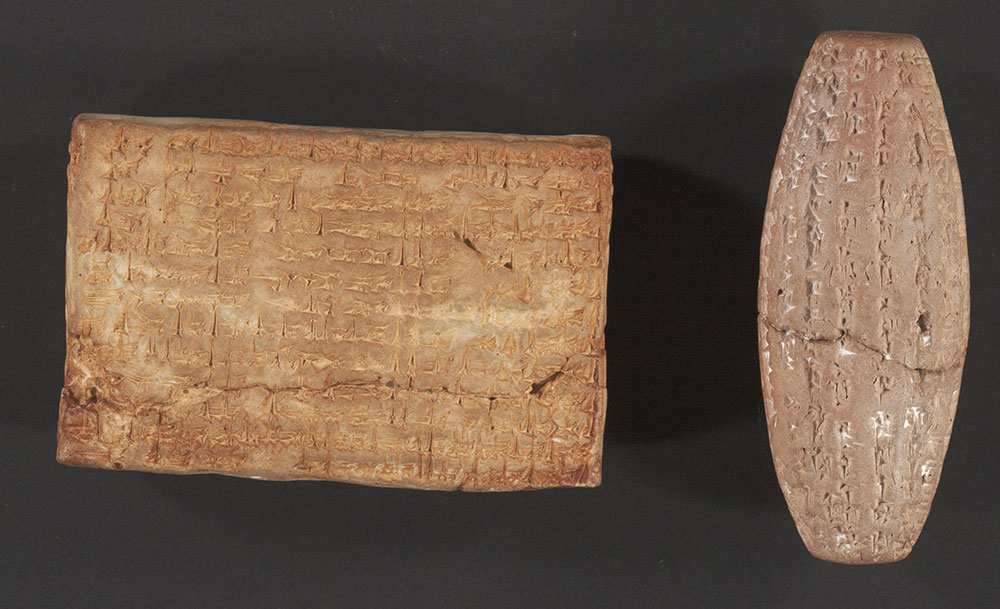 Item Info
Item No: foc0000219
Title: Collection of Cuneiform Tablets and Cylinder Seal
Media Type:
Manuscripts
Source:
Rare Book Department
Notes:
The cylinder seal is a fake and the writing is nonsensical.
The tablet is a cast of real Babylonian tablet from the 49 year of Darrius, the Persian King. It deals with handing over 3 people and rations to be exchanged for them, which include barley, dates, etc.
The scribe is Nabu-Mukin-Apli
Darrius is referred to as the "King of Babylon, King of (all) lands."
The scribe impressed his seal on the left and right edges, and wrote a note indicating it was his seal.
The cylinder is a cast of a fake cylinder. The writing is nonsense with the wedges going in the wrong directions.
Notes recorded by Grant Frame, Associate Professor of Assyriology in the Department of Near Eastern Languages & Civilizations at the University of Pennsylvania.
Call Number:
Traveling Treasures
Subjects